Your Health, Your Community
Health and Fitness Centre
a step towards positive health
Physical Health + Mental Health + Fitness
We are a friendly and cordial fitness facility. Our staff and programs are focused on encouraging all residents to achieve their fitness goals, whilst having fun in the process! We believe that excellent customer service is a critical component of any health club.  No matter your age, shape, size, or fitness level, we will welcome and provide you with the tools and support to maintain a healthy, active lifestyle! Discover the joy of fitness, the power of community, and the transformative effect it can have on you. Members will complete a pre-screening survey and be assigned to one of our professional trainers to discuss your goals and tailor a program that suits your needs.
Complimentary PT on joining
Join our Centre and start your health and fitness journey.
Group Fitness Classes
Sweat, dance or stretch – get fit with our group fitness classes.
Free Weights Area
Strengthen and build every muscle in your body at your own pace.
Functional Area
Run, row, cycle, or step – enjoy every minute of burning your calories.
Aquatic Facilities
Enjoy a swim in our swimming pool or join an aqua aerobics class
Personal Training Services
Achieve your health and fitness goals faster with our Qualified Personal Trainers
The Fit Journey is an innovative 3-step retention system designed to make sure that our residents achieve their goals. Our team is here to guide and support you every step of the way, offering insights and approaches to help you make optimistic changes beyond your gym sessions. Residents get 2 complimentary 30-day passes to share with friends and family as research shows that having a training buddy not only helps you stay motivated but can also increase results.  The overall process is important. In your first appointment, we'll give you a simple-to-understand nutrition guide to help you make advised decisions when it comes to what you eat.  But the journey doesn't end there. As a resident, you get to meet with your trainer and do a full scan every 6 weeks. As your goals change, so does your program!
We'll start by understanding where you are, and define where you want to be. We achieve this through a series of standard pre-screens as well as our game-changing body composition scanner, the EVOLT 360. Using this data, your trainer will give you a program that best fits your needs. We finish this step by running you through your program and the equipment required.
It's time to Ignite your Spark! In your second appointment, your trainer is not only going to do a complete run-through of your schedule but also they are going to put you through your paces. Focusing on intensity and corrective movement, this step is made to show you what you are capable of and give you the means to succeed over the next few weeks.
In this step 3, we track & refine our program. We'll get you back on the EVOLT scanner and cross-reference your training with your results. We'll then make adjustments to guarantee that we continue to get success and to make sure you aren't getting too comfortable.
Our Health and Fitness Team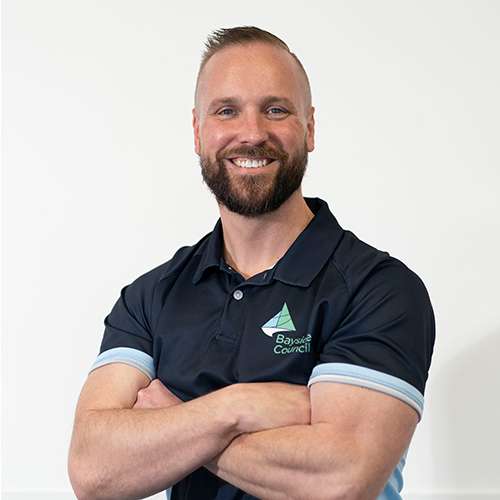 Daniel
Health and Fitness Coordinator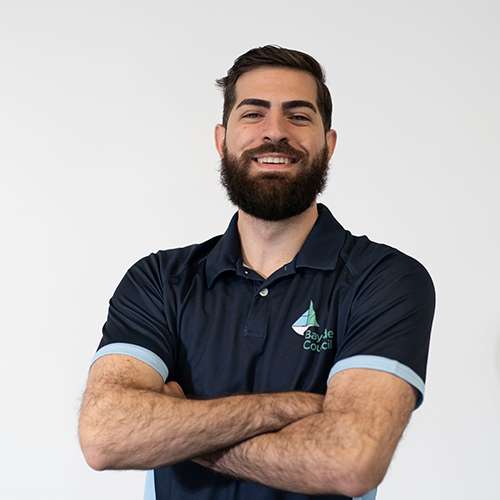 Kosta
Health and Fitness Supervisor
We offer memberships for those who want to start or maintain a healthy and fit lifestyle.  Memberships vary with the length of time you wish to stay. Members that choose longer memberships are rewarded with a reduced rate for investing in their health. The payments will directly debit out of your account fortnightly for convenience and affordability.
Active Concession
Month to Month
Results Concession
Min. 12 Months
Aquatic Supervision Policy
Children under 16 must be accompanied by a responsible adult over 18
0-5 Years & Non Swimmers
Must wear a yellow wristband and be within arm's reach at all times. Child to adult guardian ratio is 1:1.
6-10 Years & Weak Swimmers
Must be actively and closely supervised at all times.
11-15 Years
Maintain visual contact at all times.
EXPERIENCE
OUR HEALTH CLUB TODAY!