Family, Fun and Fitness: Water Activities for All Ages
In today's fast-paced world, it is important to take some time for you and your family. It has become essential to find opportunities to bond and reconnect.  And what's even better than to strengthen your connection at an aquatic centre? At Angelo Anestis Aquatic Centre, we have facilities for every member of your family. Find the perfect solutions with us: fun water activities and, a health and fitness centre which is engaging, and suitable for all ages.
Make your connection even stronger
Strong bonds are the basis of a nurturing and supportive environment. Spending quality time together can help build trust, improve communication, and instil a sense of belonging among family members. Our aquatic centre is not just a place for physical fitness; it's a place for families to come together, have fun, and grow closer.
Diverse activities for all ages
We understand that every member of your family has special preferences, that's why we offer diverse amenities- from a kid to a senior resident. Take a look at our range of services.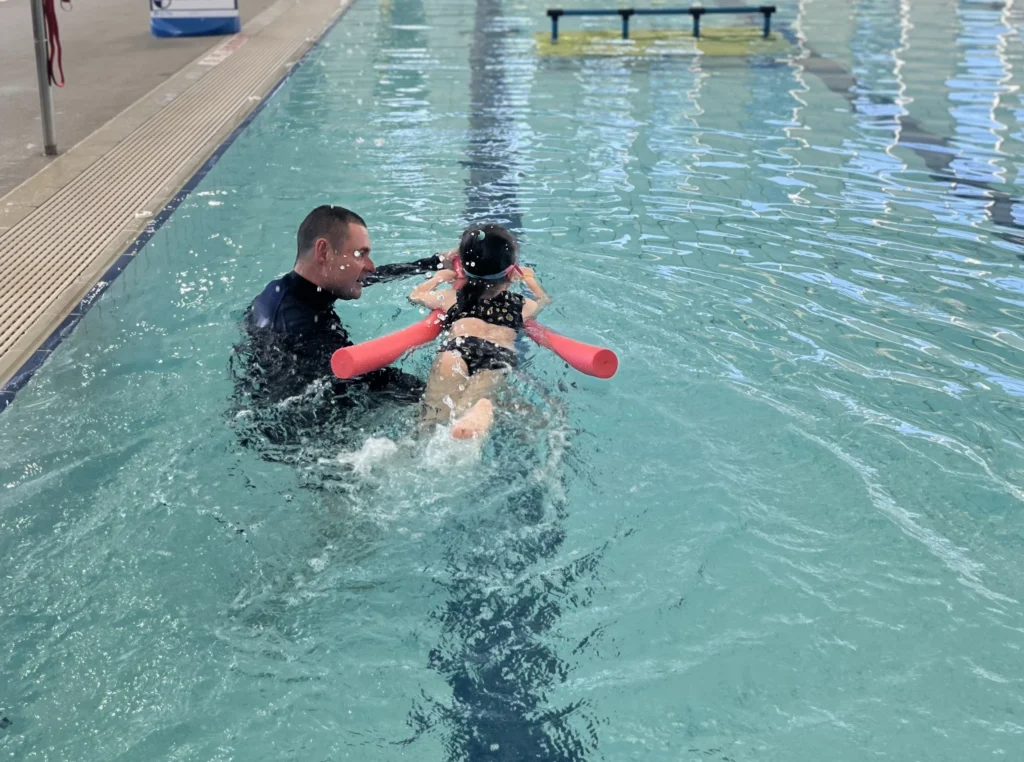 Parent-child Swimming Classes: Our parent-child swim class provides a safe and welcoming environment for toddlers and their parents. Both can enjoy and make memories while learning the essential skills. Check out the Learn to Swim program. 
Group Fitness Classes: Get involved in our Group fitness classes. From Zumba to yoga, our group fitness classes offer a range of options for your family members with diverse interests. Take part in this fitness with your family and work towards a fitness journey together.
Water Aerobics: For families who are looking for a structured workout, our water aerobics classes are for you! The low-impact nature of water workouts makes them accessible to all family members, including those with varying fitness levels. Also, get family swim time. 
Personal Training for Families: Our trained instructors offer specialized family training sessions, where a professional guides the family through all the exercises that not only improve their fitness but also encourage teamwork and support.
Beyond fitness: Building stronger bonds
We understand that family dynamics vary, and that's why our centre offers a wide range of activities for all ages and interests. At Angelo Anestis Aquatic Centre, our commitment to your family's well-being goes beyond just physical fitness. Our facilities and programs are designed to create a holistic environment where families can spend quality time together, engage in healthy activities, and reinforce the bonds that tie them together. Check out our facilities and start a journey toward health, togetherness, and lasting memories.