Group Fitness: Why it's More Fun to Work Out Together
Group Fitness is for everyone! The fitness classes are a great way to move your muscles and groove for a healthier you. Whether you want to manage your weight or learn new skills, the right classes help you attain all your fitness goals. A fitness session with a squad is an excellent way to indulge workday stress and improve your work-life balance. At Angelo Anestis Aquatic Centre, our Group Fitness classes are fun and also considered to be a great way to bring people together. 
Health and Fitness Centre: A Community 
Angelo Anestis Aquatic Centre is not just a gym, it is a supportive fitness community. One of the foremost perks you will enjoy upon joining our Health and Fitness Centre is complimentary personal training. Our certified trainers are here to guide you, answer questions, and create a customized fitness plan tailored to your goals. Let us mention some of our amenities! 
Complimentary Personal Training on Joining- Upon joining our aquatic and fitness centre, you'll get the unique benefit of Complimentary Personal Training sessions. This is a personalized approach that allows all the residents to kickstart their fitness journey with professional guidance tailored to their objectives. Having a professional trainer by your side guarantees that you learn the proper techniques, establish a solid foundation, and progress efficiently.
Group Fitness Classes- Group fitness classes are a cornerstone of our fitness centre, and for good reason. Group Fitness offers an array of advantages that make working out in a group setting more enjoyable and effective.
Motivation and Accountability

Variety and Fun

Expert Instructions
Free Weights Area- We also have facilities for those who prefer solo workouts. Our Free Weights Area provides a range of equipment to cater to your strength training requirements. 
Functional Area- Our Functional Area is designed for all fitness enthusiasts. It's well-equipped with various functional training equipment such as TRX suspension trainers, battle ropes, and plyometric boxes, allowing you to include dynamic movements into your workouts for enhanced strength, agility, and mobility.
Aquatic Facilities– At Angelo Anestis Aquatic Centre, we offer you all kinds of aquatic activities. Our aquatic facilities incorporate swimming pools, hydrotherapy pools, and aquatic fitness classes, for all ages. Exercising in the water is just like therapy, it is good for individuals with joint issues or those looking for a refreshing change of pace.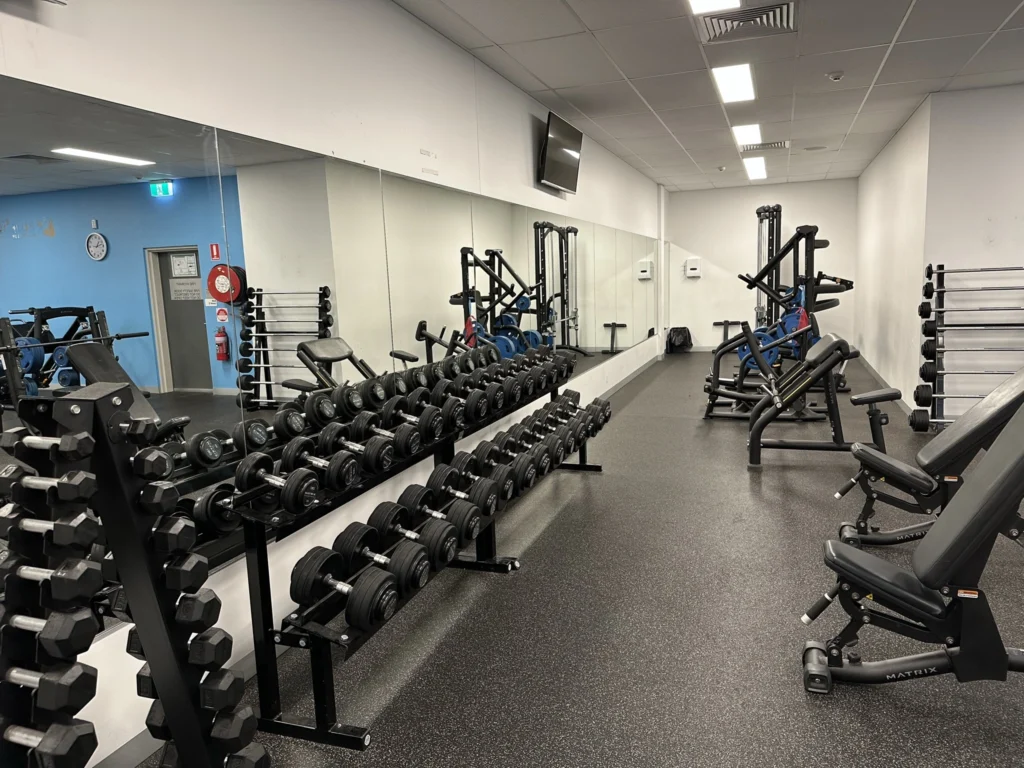 Become a Member Today! 
No matter your age, fitness level, or goals, we will welcome and provide you with the tools and support to maintain a healthy, active lifestyle! Discover the joy of fitness, the power of community, and the transformative effect it can have on you. Members will be assigned to one of our professional trainers to discuss your goals and tailor a program that suits your needs. So, what are you waiting for? Become a member today!