Angelo Anestis Aquatic Centre – Free Entry Weekend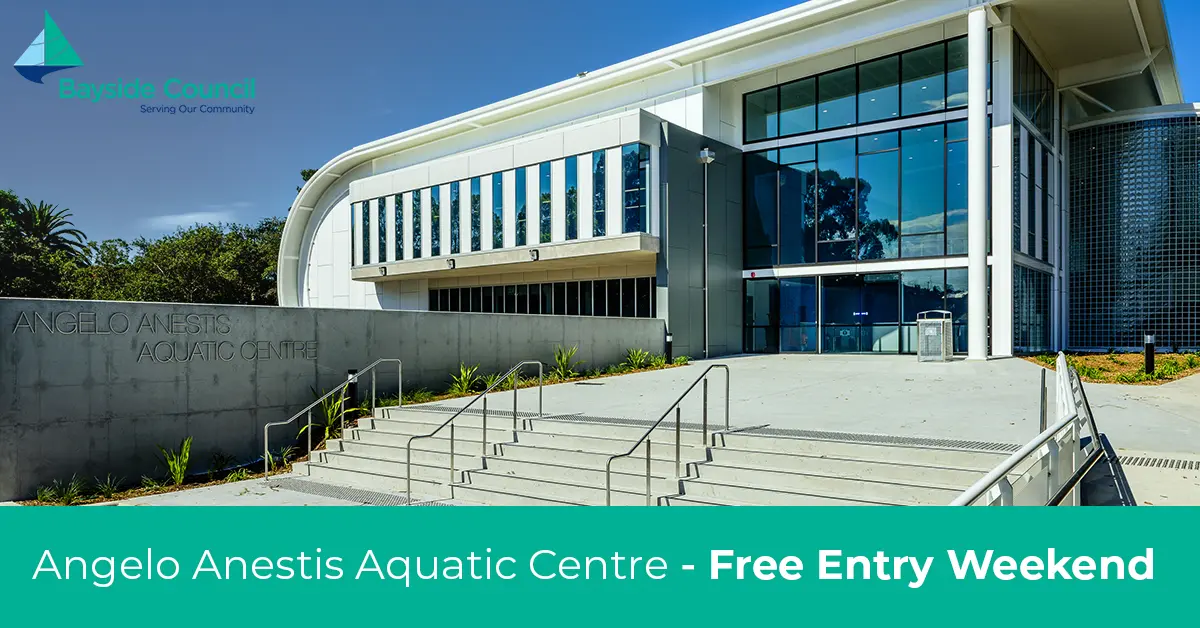 Angelo Anestis Aquatic Centre is providing free entry this weekend (15th and 16th of July from 6 am to 8 pm) as the Council welcomes the public back to the Centre. 
Along with your free entry, the Council's staff will be on hand to respond to any of your queries, sign up new members and take Learn-to-Swim enrolments.
"It is wonderful to welcome members and visitors back to this amazing complex that is now being managed by Council," said Mayor Dr Christina Curry. "We are offering residents and visitors free access to the pool for the weekend to thank everyone for their patience while Council completed the fit-out, cleaning, and some repairs to ensure the continued safe operation of the centre." 
The Council welcomes all the residents to visit Angelo Anestis Aquatic Centre as we are promoting water safety and enhancing swimming skills across the nation. 
Bayside Council has run the Botany Aquatic Centre for many years and has now decided to use this expertise to run the Angelo Anestis Aquatic Centre in Bexley when the existing contract with BlueFit expired.
The range of facilities available at the Centre can be explored on the website here